Happy September! You know what that means? It means I've been blogging precisely 1 year and 8 months. Time flies. Lately, I've been reflecting on my experiences so far blogging and even though I'm sure my list will change in a year, I wanted to share my experiences so far. So without further ado, here are the things that happen after you've been blogging long enough.
You Make Friends. Yes, despite whatever your original goals blogging were, after a certain amount of time you find people who you want to follow and connect with, who want to follow and connect with you in turn. Sure it might not be the like the friendships you have outside of blogging, but you comment on each others' posts and that feels good.
You Lose Friends. Another fact of blogging, blogs don't last forever. Your favorite blogs might do the gradual fade–posts go from several times a week to once a week to once or twice a month to none. Sad to say that the bloggers I originally started following all that time ago are mostly gone and the ones that remain only post sporadically.
But That's Okay Because You Make More Friends. As your old friends start to slow down on their blogging, you may find yourself reaching out and connecting with new people.
Your Numbers Rise. You knew you weren't going to stay at the 3 follower mark forever!
But Then They Start to Plateau.  It's true that in my second year of blogging, I haven't gained as many followers as in the first year. The truth is that in the beginning, it's all growth, but as time goes on, bloggers leave the blogging world and that means you're losing followers at the same time you're gaining followers. Hence not as much growth.
You Get Offers to Promote Products. But as I mentioned in this rant (which apparently struck a cord with many of you), not all promotion deals are good.
You Stop Auto Following Everyone Back. Sad, but true fact: there are people who only follow you just to get a follow back. Following them back is just going to clog up your reader.
You Learn About SEO–Whether You Intend to or Not! It was never my intention to learn about SEO. In fact, I've never read a single article about it. However, over time, you start to pick up on it intuitively. I wrote about how to get your blog noticed by search engines a few weeks ago.
You Run Out of Ideas. Another one that's sad but true. Some weeks absolutely nothing comes to mind. Next week, I'm planning on writing a short blog post about what to do when you have writer's block.
You Do a Challenge or Tag. Seriously, these suckers are great for when you're out of ideas or when you want your readers to get to know you better.
You Realize that Putting Yourself Out There Feels Good. Last, but not least, many people mention that they were scared when they first started writing their blog that they would get a negative reaction. Luckily, the blogging community is pretty nice and it won't take long for you to feel good about the decision to blog.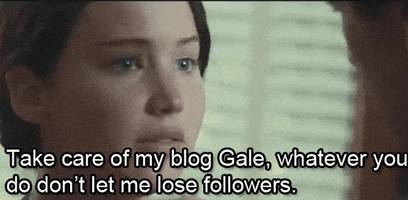 So what things have you learned in your time blogging? Let me know in the comments below!